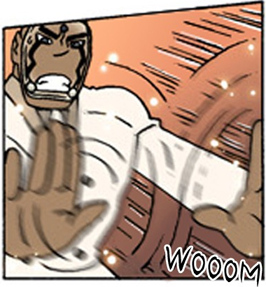 Shockwave is the Quanx ability of Denma.
In Band of Brothers, Edrei uses Shockwave clap.
In A Catnap (12), Mole face uses Megaton Punch. He called it Hammer Crush (해머 크러쉬, Haemeo keureoswi / ハマクラッシュ, Hamakurasshu / 锤子击碎, Chuízi jī suì)
Community content is available under
CC-BY-SA
unless otherwise noted.