In the early 1990s, Youngsoon Yang who took a class at the Manga Academy answered the question of what kind of cartoon he would like to make as follows. "I want to make a cartoon with sex and violence."
After a while, Youngsoon Yang draws many NSFW comics, for example 『NudlNude』, 『Kidongi』, 『Kungdariman』, 『Asaekkiga』.
Also in the same worldview, Iron Dog John Doe, Rami Record sometimes contains sexual parts. Unlike other things, Denma includes more.
When Pre-Guardian priests becomes Guardian priests, they wears a suit with a distinctive decorations on their chest. These decorations looks like faucets, and in faucet (수도꼭지, Sudokkokji) and nipple (젖꼭지, jeotkkokji) the word handle (꼭지, kkokji) is in common uses in Korean. Image
In the new English version, unlike the original version, there're may the sexual change in the lines. (★)
In (4), Hardok says, "But our life-saving efforts were soon mocked... by the Carlburn congressmen who returned with bargained booties...And booties" (★) In original version (include old English version), Hardok says "But as if they were laughing at us... Calburn (Carlburn) congressmen brought all spoils of war they got for a bargain which included even women..."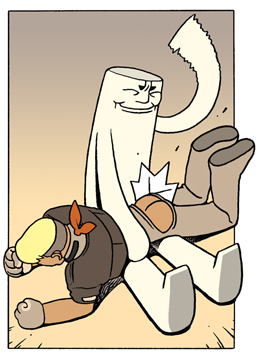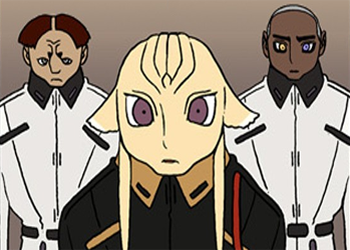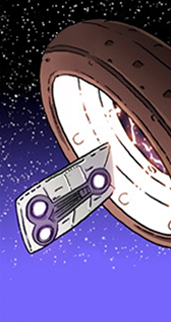 In (3), in the toilet, Mustache's employee sees Hyper-Quanx's dick and says, "Your girlfriends will probably miss you a lot though." It means Hyper-Quanx's dick is huge.
Community content is available under
CC-BY-SA
unless otherwise noted.