Hades (하데스, Hadeseu) is a character in Denma.
He looks like Adam.
He's good at monologue.
Biography
Edit
20 years ago
Edit
First escape
Edit

Since he was arrested
Second escape
Edit

Blue skin says the prisoners have to get out of the Palace now because the search team will be here soon. Honma says Max don't ask for any more backup because the things will get more complicated, and he can take care of the prisoners by himself, and the Duke wants him to take all the credit for this. Honma says there won't be any more help on their side so they don't run away. Blue skin says their goal is to get out of the eight universe without wasting their energy, and even if they don't call for help once they start crashing, people will be coming in from everywhere. Bomb guy says they should retreat and wait for another opportunity, but Haaken says it's clear that they already know what their goal is because they're here, and it they wait for another opportunity, they'll have to face more guys.

Haaken flies at Honma, but he reflects so he backs to him. Honma overlaps his one hand with his one hand through intangibility ability, and says he'll be teleporting with him now. Abigail shoots a bullet which isn't a lead bullet, but Honma reflects this, causing him to have the same wound as another him. Honma thinks his other job is to help the ugliest escaped prisoner. Abigail says he wasn't aiming Honma. Honma says the explosion ability that he saw in their profile was this, so he has to go down. But he says Honma did said he need to be following him around. After Honma answered that no, he beats to him and says crazy dog is in his league, and he can't treat him like this for sharing a few words with him because he's a combat Quanx from the White Police Guards. Honma grabs him by the throat, and says he's trying to help him escape right now. Bomb guy and Blue skin are go to the Palace and he says let he and Haaken handle them, and they'll work their way toward the Transcriptome barrier. Rami meets Honma and him.
Rami says she just lost her youngest sister from terrorism at the Palace and if she lose her last brother here. He thinks Honma was acting tough at all and he's listening to girl's whining, and he uses Cube for Rami. He says Honma is swayed by that little shaman girl. Honma angry and says he'll kill him right now if he doesn't remove the Cube, because she has nothing to do with them. The Cube is getting smaller and smaller. He says he thinks he's falling in love, because he said he's helping his escape but he's holding him. Honma says that's to protect him from other threats. After the arrest, he says he'll remove the Cube if Honma let him punch him once because he made him feel so humiliated when he beat him up and he really didn't like his reflecting ability, and he punches him. At this time, when Yahwah's pattern appeared on Honma's face. And Honma says he's dirty piece of organic chunk. In God's Lover (6), Yahwah says Randolph and another people is just a pile of toxic waste. In original version of God's Lover (6), Yahwah says, Randolph and another people is dirty piece of organic chunk.
He removes Cube and holds Rami, and he says Honma should tell his noble master that whatever he's up to doesn't try to take advantage of this if it goes well. And he teleports to somewhere. He takes Rami up and appears, and he says the Transcriptome barrier is off now so that means it's a chaos. He's disappears, and a Transcriptome is appears.
He takes Blue skin and arrive to rest guys and says they should move because the Transcriptome defense will be disabled soon. The prisoners are disappear. He was brought a cube to the Palace. Someone touches the red cube. In a building opposite, he locks Rami in the cube. He says once the Transcriptome defense is disabled, the prisoners will head to the Intersecting Space, and he couldn't find the Transcriptome controller and the Internal Affairs should know what the prisoners are going after by now so that's why they'll disable the barrier.

Coloring video of Seunghee Hong's A Catnap (98). She released the video that she recorded for the project announcement with Youngsoon Yang's permission.
Jay has been trapped in a broken playground rubble, and he wakes up and calls to Rami. Rami also wakes up and she says she'll save Jay so he can stay with it. He says to Bomb guy that, Rami is their hostage and it worked against Honma so they'll use her till they get out of here. Haaken thinks it's uncomfortable, so he breaks the cube, and says he doesn't like people whining. He says Haaken thinks that makes any sense right now, and Bomb guy takes off Blue skin's bandage, ties Rami's limbs, then covers her eyes and gags her mouth.
The Director of Internal Affairs is been sitting on the top of the Intersecting Space lid. He with Rami appears and he says he made a few more dices around so he's late. The Director of Internal Affairs casting a spell.

Then he sees a hallucination. In memory, he had to be lock up to a cube by the tribe. Because when Hades' mother hang around with the outer planet folks and she get a hideous child and it's a disgrace, so the tribe made it as an example to all the virgins in the village so they'll get the message. He cries and says when he get out of a cube, he'll trap everyone who trapped him in this box. The Director of Internal Affairs thinks the hallucinations that they're seeing now and the memories that they don't want to remember, because they're Quanxs, most of them are about how they got their abilities or terrible incidents that they couldn't handle even with their abilities, so overwhelmed by regret or sorrow, they'll get trapped inside the prison of themselves.

He thinks this is just a bigger box so he want to get out of here. He's disappears and Honma is appears. Ran appears with the Duke shape and interferes in Honma's consciousness. The Duke orders Honma should keep Rami safe no matter what and he doesn't let him wake up from his dream and escape, and right there at the borderline between her consciousness and subconsciousness.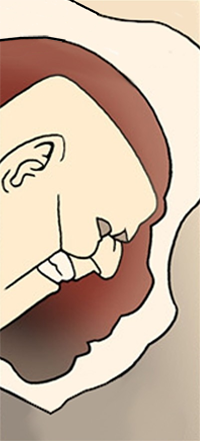 The Duke says the borderline blurs when Rami's emotion is agitated, that's when his self-awareness becomes clear, should he wake up from the dream and realize what's going on, he'll try to tear out of Rami's body, so Honma's new mission is he become a barrier, and he could push him out and his attributes might be shown on the surface that would only prove that he's doing a good job. Ran is plans to use Yahwah as the avatar for the new Super-Transcriptome.
In 1. A.E. (7), in the universe thirteen, Intersecting Space Bureau, the one person is all ready to cross over. The person is the only one who survived out of everyone from the universe eight. It means that he from universe thirteen is dead.
Current time
Edit
Quanx abilities
Edit
Appearances in Other Media
Edit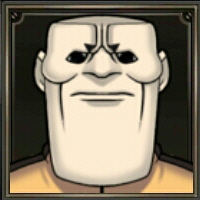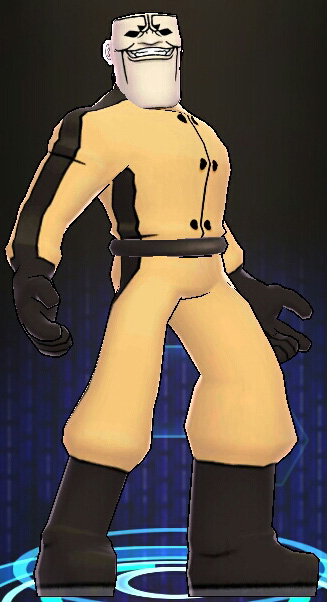 Default skin (Lv 1, 3 stars ~ Lv 25, 5 stars)
Growth skin (Lv 1, 6 stars ~ Lv 40, 6 stars)
Fire attribute
| | |
| --- | --- |
| Vitality | 20393 |
| Damage | 407 |
| Critical Damage | 130% |
Lv 40, 6 stars
Skills
Icon
Level
Name
Cooldown
Description
6
Absorption of vitality
(생명력 흡수, Saengmyeongnyeok heupsu)
Passive
Restores character's vitality during basic attacks.
4
Cube shield
(큐브 실드, Kyubeu sildeu)
8'
Puts a shield that is proportional to the character's vitality around the character's body.
4
Hades' dice
(하데스의 주사위, Hadeseuui jusawi)
20'
The cube is blown towards enemies with low vitality to attract enemies within range and damage it. The cube is then compressed and explodes, pushing enemies within range and damaging them.
Church of Madonna's 3 crazy dogs. He was trapped in a prison of Church of Madonna and escaped. He's very confident in his cube skills.
In Denma with NAVER WEBTOON, Hades is playable character.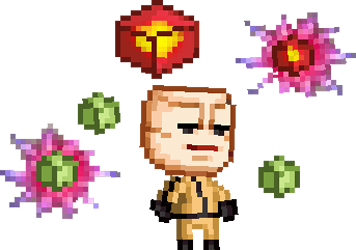 Sacredness
Attack Power: 5.57K
Attributes
Level: 1
HP: 595
ATK: 577
DEF: 577
Power Up Level: 0/30
Awakening Level: Step 1 1Lv
Promotion Level: 0/7
Fire Attributes: 0 Ground Attributes: 47 Water Attributes: 5 Light Attributes: 144

Hades' Dice (하데스의 주사위, Hadeseuui jusawi)
★ Type.1
- Activates with a 19% chance.
- Inflicts 105% sacred damage.
- Can't be avoided.
- Ground attribute damage reduction ignore.
★ Light attribute increased by 76.
★ Skill cool time: 38 turns.

Aesthetics of Compression (압축의 미학, Apchugui mihak)
★ Type.1
- Activates with a 17% chance.
- Inflicts 114% sacred damage.
- Can't be avoided.
- Ground attribute damage reduction ignore.
★ Skill cool time: 36 turns.
Hades, Transcriptome Adam: If they play simultaneously, they'll be activated.
1Lv: Ground+5 Light+2: Hero's critical damage +500
2Lv: Ground+11 Water+1 Light+5: Hero's invincibleness +500
3Lv: Ground+14 Water+1 Light+16: Hero's attack +10%
4Lv: Ground+22 Water+3 Light+24: Hero's defense +10%
5Lv: Ground+33 Water+3 Light+34: Hero's critical effect +50%
6Lv: Ground+40 Water+3 Light+50: Hero's HP +15%
7Lv: Ground+47 Water+5 Light+68: Activate combo effect, combo+10%
Cube (큐브, Kyubeu)
Data
Class: SSR+
Race: Densinma
Sex: Male
Job: Denma
Hey, guys! I'm Hades, a.k.a. Cube.
He's one of the Church of Madonna's 3 crazy dogs and he's a Hyper-Quanx with two abilities. He uses Cube in addition to Teleportation to confine his opponent or use it as a barrier.
In Densinma with NAVER WEBTOON, Hades is a playable hero.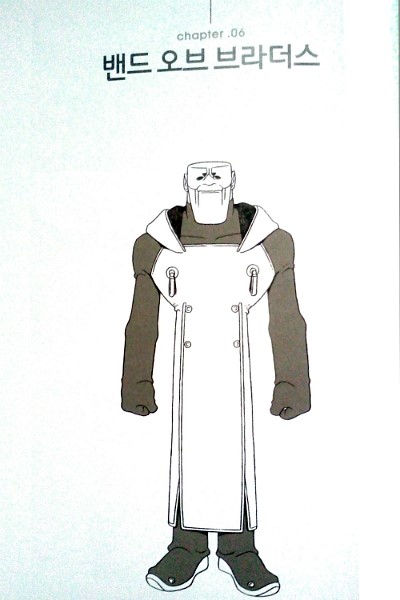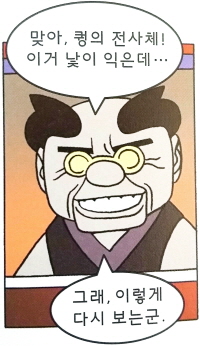 Community content is available under
CC-BY-SA
unless otherwise noted.