Gosan family (고산 가문, Gosan gamun / ゴサン家門, Gosan kamon → コサン家門, Kosan kamon) is the characters (organization) in Denma.
This is a noble family of the universe eight.
It's also known as the Gosan's (고산 가, Gosan ga / ゴサン家, Gosan ka → コサン家, Kosan ka) or Gosans.
There's speculation that it might be planet Terra, but it's not certain whether they from A Catnap is on the Terra.
'Make everyone trust and never trust anyone.' is their motto.
The Hyponne family is under the Duke of Gosan's protection so they have a lot of power.
They make an owner the owner of a planet and they'll make one of the planet's biggest capitalists the owner of the planet and make him pay a fortune for the illegal items that U.C.S. banned in the name of the planet's safety, and it's their business, and they're able to replacing the owner with a new one and selling it at a high price again.
Gosan is actually the largest shareholder the Pax Industries. Gosan and his cousin call each other, 'Breadhead' and 'Baldhead'. Gosan says Yahwah from Silverquick's station 7 is shaman ghost.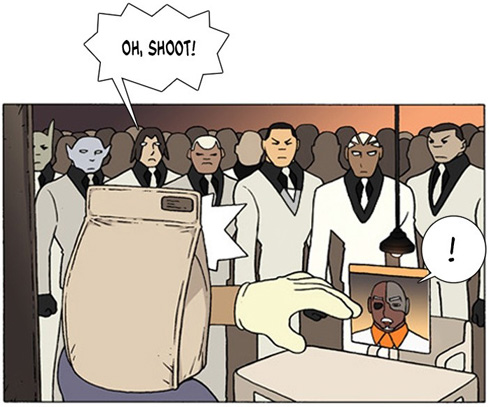 The White Police Guards are bodyguards of here. They wear a white suit on a black dress shirt and a white tie. Gloves are black. This is their costume. They're all 100 Hyper-Quanxs.
There're some people who don't like Quanx. Gosan's cousin says these useless Quanxs are always making trouble in the universe. Then Gosan's cousin says he was talking about Quanxs that are outside themselves. Gosan says those filthy Quanxs are trying to make a deal with me.
There're some noble families who seek them to fall, and as secretive as they're, they still support the El family.
Gosan is said to be even worse than the Duke.
The White Police Guards is divided into Old White Police Guards and New White Police Guards. El's Five Fingers is belong to Old White Police Guards.
Haggler is Duke Gosan's personal bodyguard and he's the one he always keeps around. Haggler is the monster of a Quanx who's supposed to be over two and a half meters tall.
They really getting rid of the El's Five Fingers, like the rumors say. The rumors that Duke Gosan is disbanding them that the Duke passed down to him, and making a new police force.
They sent spies include Marvin.
They made a bad name for the people. It looks like Church of Madonna have run into an impasse with their in terms of managing the church business so they were looking for a new partner, and the news of them joining hands with their got out, which attracted a lot of nobles who expected a high profit, so they joined their church as new Patrons, and they saw it as an opportunity to like up with them, however, there were no immediate gains. The other staff of the church explains that, rather, the nobles were left with debts after faulty investment offers, and if they showed any signs of protest, they'd to deal with the White Police Guards, and after they robbed them of everything, they quit the church, and they shared their stories of how they were wronged, on top of that, groundless slanders and rumors about the church body began to spread, some parishes even closed down recently.
In A Catnap (53) - Ch.375, 20 years ago, the Duke was the leader of here.
In (112), it reveals the Director of Pax Industries is the Duke's nephew. The Duke is the Director of Pax Industries's uncle (큰아버지, 'keunabeoji'), it means the Duke's younger brother's son is him. The Duke calls to Director of Pax Industries and says he want him to stop working there, and get his office and starting working at tomorrow, because there's going to be a meeting with the Head Bishop of the Church of Madonna so he want him to be there and at all other meetings. The Duke says Director of Pax Industries's cousin Gosan is too young so he can be responsible for this family so he want him to handle it.
The Director of Pax Industries asks why all of a sudden are the Duke putting him in that spot. The Duke answers that if the trust is broken he only need to get rid of him, and it's easy to check up on him, and he says if this meeting goes well the new business will change their family's position in the Eight universe, and he's the only one from their family who can do that right now, so he should stay by his side and learn what he has to does, and he'll talk to him more about the details tomorrow when he come to work. Director of Pax Industries concerns about that why the Duke is saying all this. The Duke answers that under the condition after he has put in all the variables and factors into this calculator and he thinks he'll be dead soon.
The Head Bishop sent a spy to put here. The spy is Dr. Kitten, who's the Duke's friend.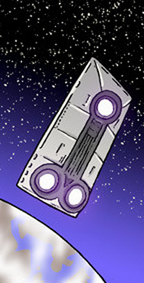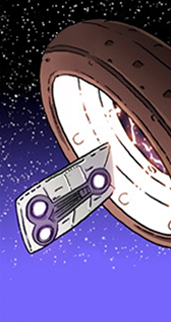 They've a dick shaped spacecraft.
In Chapter 2 2. A.E. (5), it's reveals that, the Duke was certain of his impending demise, and for Gosan who will be left all alone, he felt the need to make a strong impression throughout the entire universe so that no one would dare cross or defy his family and he needed a just cause to make a move, and the unfortunate incident with Agnes gave him the opportunity. The U.C.S. and the Patron alliance after witnessing all the atrocities that took place on Aorica they felt scary to the terror, because it showed how far the Duke can go for the White Police Guards, and the firepower demonstrated by his private army was shocking to say the least, and it was more than enough to strike fear in the most powerful men in the universe eight, during his trial, had it not been for his alleged suicide, he would've been the center of attention around the entire universe just he wanted. At that time, the Duke has been BDSM private worshiped, and his poisoned corpse was found by Gosan's cousin. After discussing the matter with the Patron alliance, the U.C.S. came to three decisions, first, any data spread across the universe eight regarding the planet Aorica, either direct or indirect, shall be deleted, and they say this was only possible because the planet was a safe haven, and they were worried about the influence that Aorica's precedent might have on the other terrorist cells, and should any record of the incident remain, they were certain that a planet-wise uprising will take place that exceeds what happened in the planet. Second, the White Police Guards is to be disbanded immediately, but then of course, those security details laundered their identity and scattered away long before the U.C.S. verdict, last but not least, they held young Gosan, the Duke's heir, responsible, and he's fined a ludicrous amount of money for what his father had done, apparently, they wanted to dismantle his family for good, and although it may seem it work, but more people than ever are lining up to make a connection with the family, and with his recent business expansion, he was able to pay off the fine in less than three years, and Duke Gosan grew up to be the most influential man in the universe eight just as he wished, and after his death, he kept himself hidden for safety reasons, so no one knows what he looks like.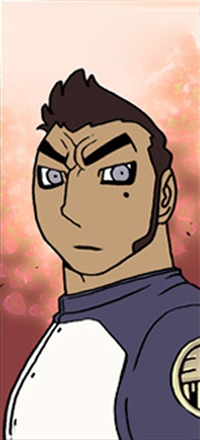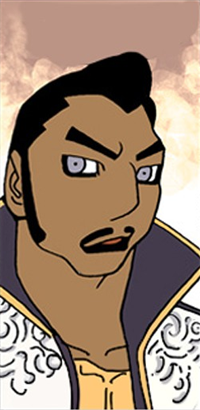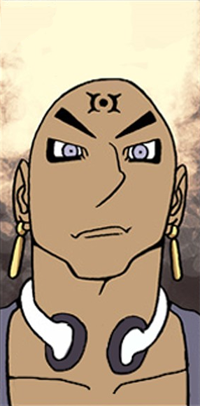 Although there're some nobles presumed to be Gosan, but it's a speculation at best, and there're even rumors going around that the real he died years ago and the one they've right now is only his doubles, in short, only a handful of people know who he's.
About 10 years ago
Edit
In God's Lover (78), about a decade ago, when the agent of here gave the nanny of Hyponne family books about the laws and rules of their business. And the agent of here says the Duke of Gosan is pleased to see that the kids turned into great men with nanny's dedication, and he wants her to stay with the Hyponne family as long as she can. Then the agent of here says the nanny will just be becoming one of the family's business agents, and she just need to does what they tell her to does, and these'll help her understanding what her are doing, so she should be able to find out what their business is about as her read them through. As the brothers of the family grew up, the Duke of Gosan took over the family management and maid robots replaced her nanny duties.
1 year 1 month ago
Edit
In God's Lover (93), Duke of Gosan is appears.
1 month ago
Edit

Marvin sees a hologram in front of Ayn and says that he has just finished hacking their transmission and he'd better report this in. Then Marvin's hologram is visible to Mayhen. At this point, it's able to supposes that Marvin could be a spy in here, or they monitoring to the El family. Mayhen reports this to Gosan's cousin that this is the list of every White Police Guards stationed elsewhere, who tried to make contract with El, and not only does it show their intention to work for the El family. but also the exact amount of the salaries they were promised. Gosan's cousin surprised to this because this many agents were compromised. Gosan's cousin goes to Gosan who takes off his bread bag and sees the hologram. Gosan's cousin is surprised to see Gosan's face, and says he told him that he shouldn't take off that bag when he's around. Gosan angry and says after all that money the old White Police Guards took from the Duke, they'd turn their backs on their own master. At this time, Gosan is bald, unlike the last his appearance, and smaller than his looks. Gosan's cousin says he came here to calm Gosan's nerves down. Gosan says his nerves can't calm down twenty years, and now that he has proofs of the El family's true agendas right here, he's going to crush them all into pieces. At the moment, Dr. Kitten observes this conversation. It's presumed that Kitten remains for the Duke's will who wants to keep Gosan, but he's reporting the information in here to the Church of Madonna. Gosan says the old White Police Guards is just paying for their incompetence for letting the Duke's die. Gosan's cousin says that would lead to a war and even if they managed to wipe the old White Police Guards all out, and he asks what will Gosan do with their vacant spots, but before they get to that. Gosan's cousin angry and shouts that Gosan should cover himself with the bag because he can't concentrate here. Gosan accepts this and says as for the expatriate duties, he'll fill those spots with ones with weaker powers than his new White Police Guards and he won't leave them vacant, and once they wipe out those old White Police Guards has-beens, to save the trouble and avoid drawing attention from the U.C.S.'s auditing team, just send out recruiters to those outer stations, from there, they'll procure Quanxs directly.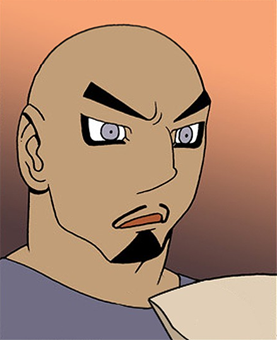 Now, Gosan's face is reveals, but his face is exactly the same as the Duke's face, so Gosan's cousin is burdens.
Current time
Edit

Aaron thinks he doesn't know, who this guy is that'll eventually possess the Devarims. At this time, Shaved ice seller calls to Aaron. Aaron says he'll meet the them, but one condition, he and OBs get to choose the time and place to meet. Shaved ice seller says so this was all supposed to happen the meeting. Aaron says this is totally unexpected because the dream's been acting up lately. Shaved ice seller asks that it's because of Ran.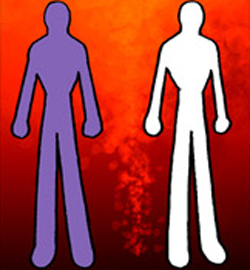 Aaron says it's not and Ran's intervention wouldn't affect the dream as much, to be more specific, it's not the dream itself, it's because the Devarims can't understand what the message means, there are two figures that appear in the dream, after competition between the two, they both disappear, and at the same time, they get to exist in different forms, they exist, yet they don't, they don't exist, yet they do. Crescent moon says he doesn't get it, and asks that so what he's saying. Aaron answers that the Devarims will fall under the guy's influence, someone who's a victor yet a loser, a loser yet a victor at the same time. Crescent moon angry and shouts that he can stop being so ambiguous, and he can just tell them who this guy is. Aaron says he doesn't know, because the guy's image and the symbol somehow overlapped. Crescent moon says he has never seen him this confused about a dream. Aaron says that is all he can tell OBs for now, but there's something the church is missing, Devarim's precognitive dreams far surpass the calculation of causality in the long run, if an incident is directly related to their future, it even shows them the variables from the outer space, and they can detect the wavelength of the entire universe, soon, whoever exited out the universe eight from the Intersecting Space will cross back over here, the one responsible for this chaotic image.
Gosan sit in a chair and sleeping, and there's a message in front of him. Orange hair calls to Gosan's cousin. Gosan's cousin says Gosan is still asleep, if it's something urgent, Orange hair can just report to him. Orange hair says but Gosan gave him specific orders to report to him directly. Gosan wakes up and sees the message, and says to Gosan's cousin that he got a message. Gosan sees two holograms. Gosan's cousin says so it was true. Gosan says he knew it, that's what his cousin get for putting his trust in the wrong sorts, those ungrateful bastards. Orange hair reports that he has a box for him, and Gosan orders he can bring it in. Orange hair with a box teleports. Gosan sees an Hourglass, and orders he wants more details, so Orange hair should give him all the memories that he read at the site, hold on. Gosan turns his head and calls Haggler, and Gosan's cousin and Orange hair see this, but strangely he isn't appears. Gosan's cousin came up with the Duke so he turns his head, Gosan takes off his bread bag. Orange hair gives to Gosan's head that the memories. There's a strange sound in Gosan's head, and then it comes back to its original sound. Gosan says it's interesting, and Orange hair should show it to his cousin as well. Gosan wears his bread bag, and Orange hair shows the memories to his cousin. Gosan's cousin says the Devarim's long-term plan that the disciples of the church spoke of something, and he can't believe this, so the whole reason OBs entered there was to something. Gosan orders Orange hair should bring the heads of the Devarim who're directly related with this, and the three Old Boys from the White Police Guards as well, make sure they're unharmed. Orange hair asks if they happen to collide with the church priests in the middle, they should avoid them. Gosan says he's not scared of those fanatics, because he's Gosan, so get rid of anything that gets in Orange hair's way.
Gosan's cousin angry and says that's reckless, and Gosan having a conflict head-on like this is too risky, and he's literally declaring a war against the church body, if they don't cooperate with them, it's gonna cause severe damage to their entire business, and he's doing goes against the Duke's judgment. Gosan sits on a chair and taps the calculator. Gosan's cousin tries to pour whiskey in the cup. Gosan says those fanatics after all that money they took from the Duke, and now they're trying to ditch them. Gosan's cousin says that's something they can work on with negotiation, not with armed conflict, and it'll only give the church excuses, and he worked his ass off to clean up the Aorica incident's mess, and Gosan should know better than anyone what price they'd to pay. Gosan's cousin drinks the whiskey. Gosan stands up and says clean up the mess is his cousin's job, and he's whining like a little baby when he's just doing his job, and he'll show those church bastards not to mess with him. Gosan's cousin says Gosan shouldn't react so emotionally, and the church is planning something bigger than they imagined, and they just cooperate with them in case they take over the universe eight. Gosan shows a hologram and says it's kill or be killed, and that's his cousin taught him, and he can take a look at this, and this is the business ventures that the El family got their hands on so far. Gosan's cousin sees the hologram and surprised because he never knew it would be this big. Gosan says as the church get closer to their heinous goal, they probably thought it's safer to stick with the El family who has a higher reputation among the nobles of the universe eight, rather than them who made a bad name for their-selves, as soon as things go sideways, they'll blame them for funding their agenda, and the El's will never miss that kind of opportunity. Gosan's cousin says they need to hide their powers. Gosan says this is what they got for hiding their power, and the Duke took those bastards in, and the church turned against them, it's time for action, they need to let them know they're the center of the power. Gosan's cousin says then in the end Gosan is just following the Duke's footsteps. Gosan says he's not going against the Duke's decisions, rather, he's following his wishes.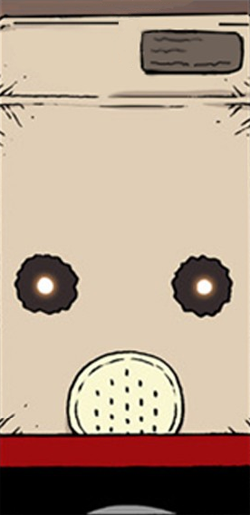 Gosan says he won't miss this chance to teach those ungrateful dogs, include the El family a lesson in a way that no one can ever predict.
Hazz thinks this isn't just a simple change in the church's business strategy, and there has to be something more to this, and turning away from their old business partner, Gosan, and approach them.

Lot angry and says to Daniel that he can't finish him. Federick calls to Lot and shouts that, does he even know what's going on right now. Lot says to Daniel that he should zip it and as for him, he'll swallow his filthy mouth in one bite. Daniel says it's gross. Lot answers to Federick that he's at harem where their spoiled little Duke Gosan is, and apparently, he's gonna teach a lesson to his dogs that betrayed their master, and their little self-righteous Duke here who just kept the leash on and never bothered to give two shits about his guard dogs is going to get rid of his old dogs with his new ones, when all they did was getting fed up with his negligence. Lot throws beheaded Orange hair's head to Daniel and asks that, he would be pissed off or now. At this time, Lot bites Daniel's face part and spits it. The old man angry and shouts that Lot is crazy. Lot says he's not the one who's crazy, and Gosan is, and he needs to have a word with him. Daniel's face part is recovering, and he says his master is busy. Gosan is embarrassed to see the holograms, and taps on Causality Calculator. Gosan says the Silverquick's courier ships going off course, and this doesn't make any sense. Gosan tries to call to his cousin. Gosan's cousin don't respond, and sees holograms. The new White Police Guards teleport to Gosan.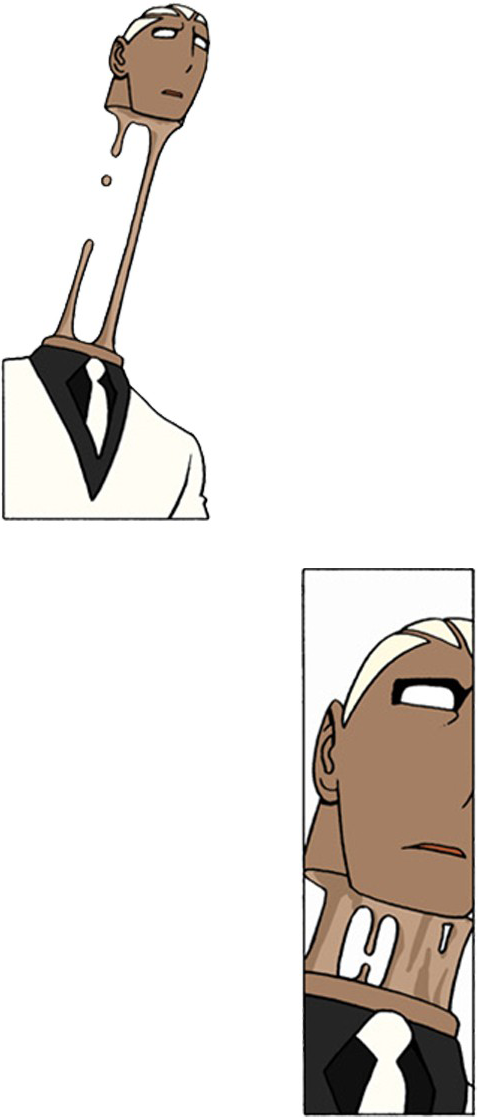 Lot cuts Daniel's neck, but immediately after the attack, his neck is attached so virtually no effect. Daniel rams Lot into a wall.
The White Police Guards and Gosan arrive to Daniel. Gosan asks that what Lot is doing here, and what happened to those guards he sent, and he sees Orange hair's severed head. Gosan says Lot is annoying little prick, and he's always noisy and disrespectful, so he never liked him. Lot shouts that after everything they've done for Gosan, and this is how he treat them, and he can't throw them away like a piece of trash, and they didn't betray him, and he abandoned them, and if the Duke was still alive, he would've slapped him on his face or a paper bag whatever. A White Police Guards member says to Lot that he's crazy son of a bitch. Gosan orders to the White Police Guards member that he should wait. Gosan says it's a mess everywhere, and he let some dogs loose and they stab his back. Gosan takes out the Causality Calculator and says the courier ships just randomly start a fight with the El's.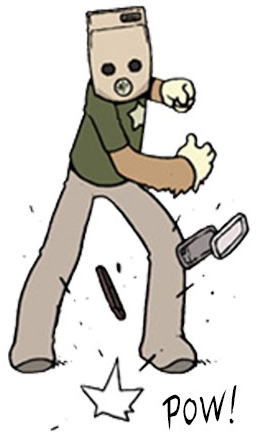 Gosan breaks the Causality Calculator like Duke. Gosan says screw it, whatever happens, happens, and he orders to White Police Guards that they should let Lot go. Gosan says listen to him and listen well, El's new guard, he should go back to El right now and tell him that the El's get ready for war. Gosan's cousin sees this situation through hologram. Dr. Kitten says Gosan's cousin can stay calm and collective, now, let's look at this situation objectively, and say there's a car with a broken brake in order to save everyone, he should fix the brake, but if it can't be fixed, there's only one thing to do. Gosan's cousin takes a gun out of the drawer. Gosan's cousin thinks that if they can't control Gosan, they'll just have to get rid of him.
Hazz asks to Marvin that the accident is really a simple system error. Hazz says that the accident looks like they're getting emotional and provoking them for buying off their old White Police Guards, and he asks that who would benefit the most from causing this mayhem, and he calls Marvin, and asks that if this wasn't a simple accident, who's he think is behind this. Marvin answers that he's not sure, and he doesn't think it's Gosan, unless he's an idiot, and he'd have to say the church body of Madonna, after all, they're the ones who'd gain the most from the conflict of the two families. Hazz says that the church offer them a helping hand with one hand, and start a conflict between El's and them on the other, but that's way too obvious, although it's not complete nonsense, but it's still odd. Cain calls to the Manager Bishop's secretary and says that he's sure it's just an accident, and he knows there's no reason for the church to cause this intentionally, just like how they're not stupid enough to wreck their own ships and blame someone else, and there's no rush, and let's work this out, but here's the thing if this turns out to be them petty vendetta, they won't just sit still and watch, it has nothing to do with where the church stands, but in the end, they'll be the collateral damage, one thing's for sure, if they find out Gosan is responsible for all this crap in their turf, he'll make sure they bring him to justice, which will go down in the history of the universe eight.
Ran says that it's high time they change their business partners, and it's gonna be a turning point in the history of the universe eight. Cain sees two of El's Five Fingers' dead bodies, who're killed by surprise, and he pray for the repose of their soul with Hazz, Mori, Lot, Gaya, and Federick. Gaya is cries and Federick and Lot are comfort her. Cain asks to Federick that Gosan's lap dogs who trespassed on his backyard did this. Federick answers that they got there as quickly as they could, but they were too late. Cain says Hazz bought off the White Police Guards without having a single word with him, and he brought those maniacs right into his front yard. Hazz says he has no excuses, and he should've been more careful, and he just didn't expect them to react this emotionally. Cain says what if they weren't after the Devarims, and what if they were after El or him, and he doesn't give a shit about them, and he's busy keeping his pockets full. Hazz says it's not. Cain angry and shouts that these corpses are proof that Hazz is just a greedy pig, and he's ungrateful, despicable bastard, and they took him in when he was starving on the streets, and now he thinks he own the place, and he knows what his little angle was when he let those Devarim bums in their house. Lot angry and says that Cain should stop whining, but Federick covers his mouth. Cain shouts that Hazz wanted to put them in harm's way, just so he can take over this family all by himself when they're gone, and just how stupid does he think he and El, so he's damn hypocrite, and he doesn't even wanna see his face, so he should get the hell out, and he's fed up with him, and as for those White Police Guards and the Devarims send them back to them where they belong. Hazz says he's afraid he can't do that, because he's gonna sell the Devarims to the church.
Cain shouts that Hazz isn't fooling anymore. Hazz says just a moment, and he calls to Lot that he said he just met Duke Gosan in person. Cain angry and grabs Hazz by the collar and shout that he's talking to him, now he's ignoring him right in front of his face. Hazz says he has always been and always will be on Cain's side, but this is an emergency, the clock is ticking as they speak, Lot says he brings a message from there, so he may calm down and let's hear him out first. Lot says he doesn't know that's a little, he'll tell Hazz everything that happened there, and he won't leave out any detail. Hazz says what they need to know isn't just the message itself, but also the exact nuance as well, that's the only way they can plan their next move. Lot says to Mori that he should skip his private memories and the part where he got his ass kicked at their property, if he get a pay cut because of this, he'll make up for it. Mori sends Lot's memory to Cain and Hazz through his hair. Federick says to Gaya that even after Hazz was humiliated in front of them, he's still doing his job without so much as a flinch, he's telling her that he get that Master Hazz is goal-oriented and all, but sometimes, he gives him the creeps. Lot angry and grabs Mori by the collar. Cain smiles and thinks that now he sees Gosan was just a dumb. Hazz calls to the Senior manager that he should tell their managers to call in all the White Police Guards who signed a contract with them over here, pronto. The Senior manager asks that what does he tell the managers this is about. Hazz says it's an orientation for war.
Cain says to Hazz that they teach that kid Gosan a lesson on what happens when he messes with them, and he said it himself, and they're gonna have a war orientation. Hazz says what he meant was they should prepare for the possible outcomes of his provocation, not start an actual war. Cain shouts that Hazz is pissing him off, then why he did buy the White Police Guards in the first place, and that spoiled little brat got pissed off and went apeshit in his own front yard. Hazz says there's a critical weakness in the scheme that Gosan and the church body has planned out on universe eight, and in order to use that in their favor, they also need the appropriate amount of forces to counter that, of course, he never expected him to react in such a crude manner, judging by the nuance of his words or the circumstances he doesn't think he was being theatrical either, this is a perfect chance for them, if they start the orientation for their guards, with the funeral of the two members who got killed by Gosan's men, he'll gain their loyalty and it'll bring them together all at once. He angry and shouts that that's what he's saying, and they should use that momentum and attack Gosan right now. Hazz says that would be reckless because new White Police Guards aren't like old White Police Guards, and they're young and ready to fight, to fight them, they need some time to reorganize their forces, of course, even when they're fully ready, armed conflict would be a loss for both families, White Police Guards fighting one another, that's something they should avoid at all costs, and there will be nobilities in the universe eight who'll secretly welcome the conflict between the two families, they'll instigate them to fight, they shouldn't be swayed by them, at the same time, they should be aware of the fear, which their White Police Guards have made an impression on their business partners. Cain shouts and asks that, is it get slapped on the right cheek and turn the other cheek to them as well is Hazz's plan. Hazz answers that it's a just cause that will give them the support they need.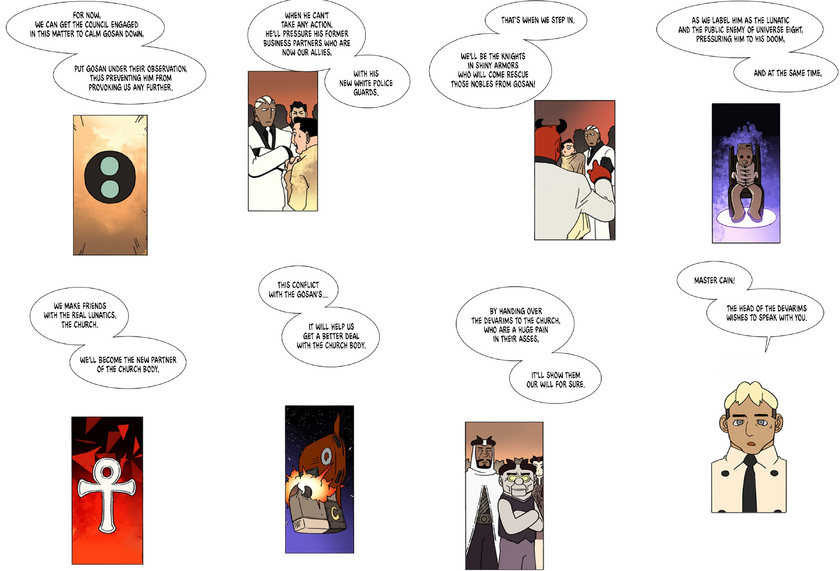 Hazz says that for now, they get the council engaged in the matter to calm Gosan down, put him under their observation, thus preventing him from provoking them any further, when he can't take any action, he'll pressure his former business partners who're now their allies, with his new White Police Guards, that's when they step in, they'll be the knights in shiny armors who'll come rescue those nobles from him, as they label him as the lunatic and the public enemy on universe eight, pressuring him to his doom, and at the same time, they make friends with the real lunatics, the church, they'll become the new partner of the church body, this conflict with them, it'll help them get a better deal with the church, by handing over the Devarims to them, who're a huge pain in their asses, it'll show them their will for sure.
Hazz orders that before Marvin leave office today, he wants him to report to him every single word that went between the head of the Devarims and Master Cain. Gosan's cousin tries to go to Gosan's room. A White Police Guards member and Daniel stop Gosan's cousin, because Gosan is sleeping right now, maybe some other time he can meet him. Gosan's cousin angry and shouts to Daniel that why wouldn't Gosan be sleeping, and he should get out of his way, right now. Gosan's cousin opens the door. Daniel says what the hell, and the White Police Guards member says what's the matter with Gosan's cousin. Gosan's cousin shouts that Gosan is idiot, and he shoots a gun to him who's sleeping. Aaron meets Cain and Marvin, and he gives him to a key. Aaron says it's a token of appreciation, if Cain will, for taking the Devarims in, and it's one of the keys to Kuan's Fridge, an object Quanx in planet Moab. Cain asks to Aaron that why exactly he's giving the key to him.
Aaron says he can forgive his curiosity, and asks that does here not have "The box of immorality" that has been handed down for generations. Aaron says any noble family running a renowned business in this universe is bond to have a box of immorality of their own, it's a place where they deal with conspiracies, conflicts, and betrayal that might arise during business, and a place where they can get rid of anything troublesome without a trace, ever since the Space Patrol started hiring Quanx agents, the nobles needed a safer box of immorality, and they began using object Quanxs for this. Aaron says the peace and order of this universe isn't the Devarims concern, and the force that drives this universe is imbalance, there can be no such thing as equality, and the only thing that drives them is their own survival and wellbeing, and it's true they foresee the future, which is why they chose here as their refuge, like he said, that key is by no means anything other than a token of their gratitude. Marvin sees this. Cain says to Aaron that he'll take the gift, then he has a few questions for him.
Aaron says that in this sense, this universe has already ended the moment it started, and they're just busy chasing after that course of actions in their own timelines, the greater being, this is the predetermined future, this is what Devarims see in their dreams, abiding by the causality means to make choices that will ensure their survival, within that predetermined future, the El family becoming the new master of the universe eight, that's the future Devarims saw. Cain asks to Aaron that is he saying that whatever decisions he makes the El family's future won't change. Aaron answers that to be exact, every decision Cain makes is within the causality of the El family becoming the new master of this universe. Cain asks that even when the decision is to hunt down the bastard who shat all over his front porch, and teach him a lesson. Aaron answers that that's right, and if it's carried out, that action will be within the causality, once inside an object Quanx like Kuan's Fridge, it even blocks the Quantum communication, once the door is shut, no Hyper-Quanx can teleport in or out. Marvin watches this. Cain says that he'll be dammed, and he says to Aaron that he'll be honest with him, and he actually like this plan of Hazz's, to hand him over to the church, he means, now he'll make him a promise, if the El family get what they want from this deal with the church, he promise him he'll get him all back here, whatever it takes, and thanks for the gift.
Marvin lies to Hazz that Aaron only just said thanks and nothing more. Hazz asks to Marvin that didn't Aaron does request or proposal of any kind to Cain and he asks that is it right when he just said thank him and that was it. Marvin answers that Aaron said he couldn't thank Cain earlier. Hazz asks that did Cain tell Marvin to keep him in the dark. Marvin bends his waist forward to Hazz and says that he can get Mori in here and check his memories if he'd like, here go ahead. Hazz hit to middle of Marvin's head.
Doctors operate on Gosan. Mayhen and Dr. Kitten watch this. Kitten says to Mayhen that he'll step outside for a minute, and he goes somewhere. Daniel says to Gosan's cousin that if he look at it from their shoes. Gosan's cousin says that this had nothing to do with Daniel or his jobs, and this was between him and Gosan. A person calls Gosan's cousin on the telephone. Gosan's cousin hangs up. Gosan's cousin says that the White Police Guards worried that they'd take the blame for this, 'cause they were the guards on duty, but it was his call, so they doesn't have to worry about that. A person calls Mayhen on the telephone.

Gosan's cousin says that in case the White Police Guards forgot their arrangements, there are only two people in this house whose orders they must follow, Gosan and him, what they just witnessed was a fight between their two masters, so they see, there was never any room for them to intervene in the first place, there's no need to blame themselves. Marvin communicates a message to Mayhen. Gosan's cousin orders that the White Police Guards should stop getting all antsy and return back to their posts, and they should stay where they tell them to stay and wait for further instructions as they always do.
Mayhen opens door and says to Gosan's cousin that an urgent message from the El's. Gosan's cousin lights up a cigarette. Mayhen says that the orientation for the old White Police Guards and the head of the Devarims encouraged Cain to get even with them. Gosan's cousin asks that what about Hazz, and did he agree to that. Mayhen answers that as a matter of fact, the spy was let in the dark to prevent such mishap. Gosan's cousin says that's right, although he knows for a fact that Hazz would never agree to do something so stupid, but if he helps Cain with his little vendetta, it'll be a tough fight for them, and he's a damn good tactician, someone who he'd want on their side, unfortunately, as long as he's on their side, he's the first on their list to get rid of. Gosan's cousin taps a Causality Calculator. Gosan's cousin asks that under these circumstances, what should they offer the El's, a hand and a fist or both. Mayhen says that the truth is she also thought that the Duke started to take it a little too far and he needed someone to slow him down, but this is there could've been other way, she means, Gosan's cousin can't just. Gosan's cousin says that he save the judgment on his actions for some other time, for now, they've more pressing matters at hand. Gosan's cousin sees the results on the Causality Calculator. Gosan's cousin orders that he wants Mayhen to visit the El's as their emissary, right now, he has some things to verify through the guards, so she should gives him a minute.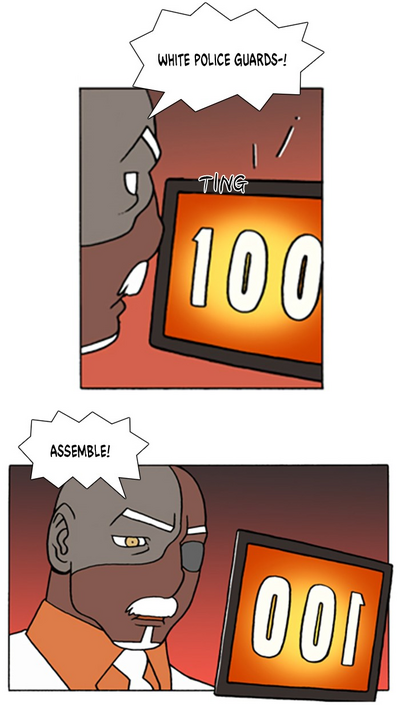 Gosan's cousin floats a hologram which is white 100 on the orange background, and shouts that White Police Guards should assemble.
6 months later
Edit
In 15. A.E. (3-2), 6 months later, Gosan sees himself coming to the emergency call and wears a bread bag on his head, and says if it's not an emergency, he'll do something. At this time, the bodyguards are gathered and the Director of Pax Industries is on the screen. Gosan asks why did the Director of Pax Industries summon his White Police Guards. The Director of Pax Industries answers it's for his own safety and there's been a riot at Silverquick's station 7 and Quanxs are escaping. When Gosan taps on a calculator, the Director of Pax Industries says this is no time for that and this could be a real threat to him because the leader group of rebels called the Apple made an encrypted document and he found his name on it, and it looks like they're trying to use him to protect them after they escape. He laugh and says now everyone's trying to, so those filthy Quanxs are trying to make a deal with him, so let them. Then Dike and Guido come to Gosan. Dike asks he's the Duke of Gosan, and he introduces himself as the Invincible Death from Urano. Gosan says Dike doesn't look like the Invincible Death though, and he doesn't know how skillful Dike is but the intruder is exaggerating himself because his 100 White Police Guards that are standing in front of him right now, and they're all Hyper-Quanxs.
Dike says he just killed one of Hyper-Quanx on the way.
Characters
Edit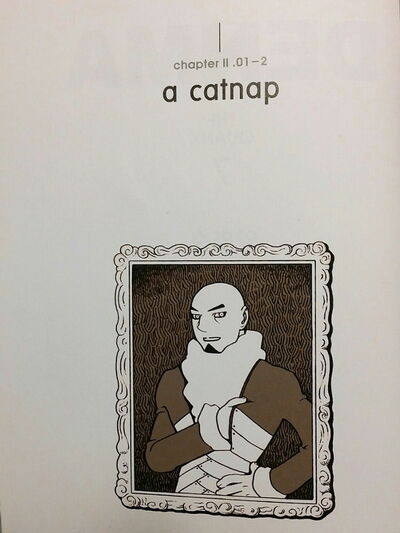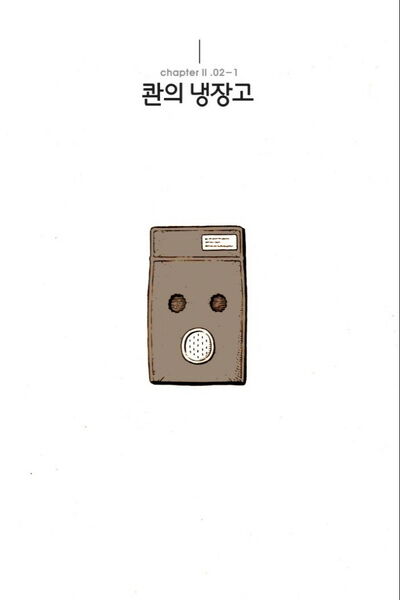 Community content is available under
CC-BY-SA
unless otherwise noted.