God (고드, Godeu) is a character in Denma.
He's Denma's client.
He's first appeared in human shape on God's Lover (13).
And second appeared in black cat shape on God's Lover (15). The cat shape has black skin, and his neck has a small bell.
It's read Goad and according to the Bellarian pronunciation. Before he died, his memory and consciousness were copied onto a device through the Artificial neurological cell procedure.
He's similar to Yahwah. He and Yahwah share names of God, and their character is/was the devil. Also they have a common cute looks, and these aren't the actual body, but the avatar And they're ghost.
Biography
Edit
Before dead
Edit

This year (1 month ago, before December 24th)

In 16. A.E. (1-4), A Catnap (171) - Ch.493, Denma recalls that when he wonders that he can't remember just that part. Denma thinks maybe Silverquick really deleted his memory.
In Chapter 2 2. A.E. (8), Yahwah thinks his plan has been completely modified with Cell's status report, and he opened his eyes to the new possibility, approaching from a completely different dimension, Mating, and all these additional information will definitely help his new plan, and if he get caught this time, the Internal Affairs will scrap him immediately so this is his one last chance, and what he need right now is an incident so huge that they won't care about his escape, something that could cause a panic across Silverquick, the church, and the U.C.S. altogether, and that's the only way he can survive, the only way he can be safe from the church, and to accomplish that, he have to get El involved no matter what.
In 15. A.E. (1), the owner of planet Bella reads the novel GOD'S LOVER. The owner of planet Bella's butler is on the phone and he says the names are different, but the story is same. The owner of planet Bella says who really cares about this crappy novel and maybe more people will protest but there's nothing to worry about it, and he orders to his butler that leave him alone. The owner of planet Bella says this is so childish and he really wanted to leave a trace. At this time, the assassins are come and the one of them is immobilizes the owner of planet Bella's movements with his Quanx ability. He appears in the sand like a real shape that can be transformed according to his will. He says he did the proofreading 3 times with different ghostwriters and someone could ask him to make a movie out of it. The owner of planet Bella makes sarcastic remarks that there're plenty of nerds like him on Bella. He argues with the owner of planet Bella. The one assassin asks he's a Quanx too. He makes his hand pointed and penetrates the assassins, and says this isn't a murder and it's an act of justice to protect the planet and he asks he's a Quanx and he answers he's a god. He says that this isn't a murder because there's still a trauma to what May called a murderer.
In Kuan's Fridge (52) - Ch.583, the Senator meets Gosan and says that he thought he was against disbanding Carlburn's Quanx Legion. Gosan holds a Causality Calculator and says he was, but an unexpected variable has just come up, and he has become sworn brothers with the Master of the planet Bella. At this time, he's next to the Master of the planet Bella.
In 15. A.E. (3-1), 2 men chase a girl. She's reached a dead end. At this time, Godman the perverted hero who only helps pretty girls is appears. He wears a black cat mask on his face, a bell on his neck, and a black briefs. 2 men are fire guns. However, he heals his injury rapidly. He says he's thanks to his white hair friend who got him this marvelous nano-matter from one of his projects, so he can now feel as if he was an organic matter, but he suddenly feels it hurts. One man says he's mistaken and she's the bad one, not them. He beats up 2 men and notifies her the secret address of his penthouse, and says if she's ever tired or lonely, come get some rest with him. The girl thinks thanks but no. The owner of planet Bella sees a news article, and its name is 'Godman Beats up Detectives Who were Chasing a Suspect'. The director of A.N.G.E.L. team angry and orders to A.N.G.E.L. team that, they're Bella's dream team and he's just a ghost, and this is their last chance so if they lose him again, they're all fired.
He wears underwear and grabs the cat key chain and pressing it, it makes cat sounds "I love you, May! May Cherry Blossom!" He thinks he misses May and he heard how she's doing from her uncle sometimes, and it's not like she care but he's doing fine as well. In his penthouse, the girls in bikinis are having a party. A girl says they need more beer. He asks how the little cuties liking his penthouse so far. They answer that this is the best. He says this is all theirs so let's party all night long with love, and he says he'll goes get beer.
He thinks he wishes he could see May again one day, and he recalls the eagle. He flies the night sky and thinks his name is God, planet Bella's god of love.
Abilities
Edit
Appearances in Other Media
Edit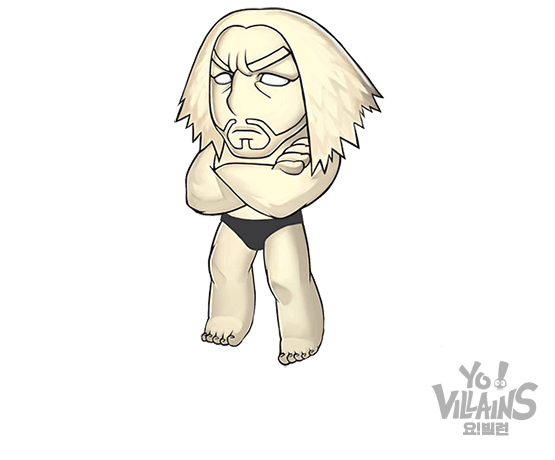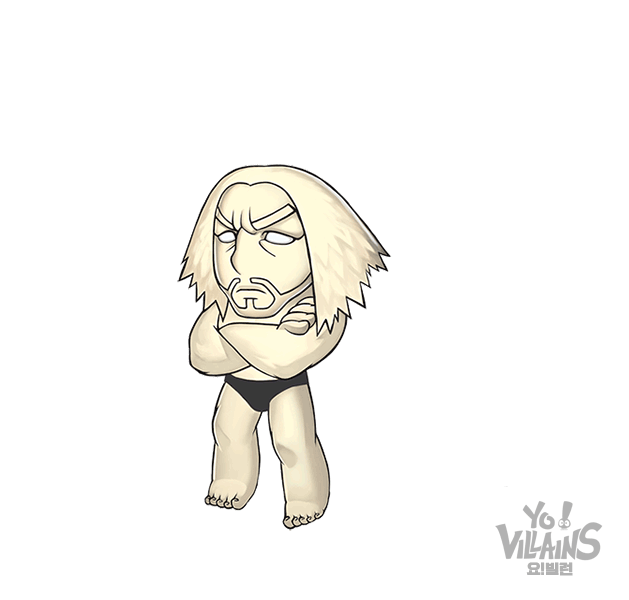 God's death
In Yo! Villains, God is playable character.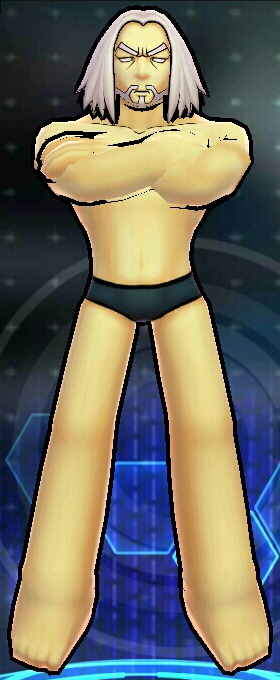 God's default skin (Lv 1, 4 stars ~ Lv 30, 6 stars)
God's growth skin (Lv 1, 7 stars ~ Lv 45, 7 stars)
Light attribute
| | |
| --- | --- |
| Vitality | 30352 |
| Damage | 481 |
| Critical Damage | 130% |
Lv 45, 7 stars
Skills
Icon
Level
Name
Cooldown
Description
7
Taking over
Passive
A random kind of minion is created at the character's death location.
4
Dummy explosion
6'
It inflicts damage to nearby enemies and floats them in the air.
4
God's advent
13'
The character is advents to the enemy with the lowest remaining vitality, causing damage to nearby enemies and stunning them. In addition, it reduces the amount of damage the character receive.
Hidden Characteristic
-
(Hidden Characteristic) Force shield
Passive
Energy is charged every cooldown and if there's enemy within range it automatically damages.
The god on the planet Bella. When he was alive, he was the head of the A.N.G.E.L. project.
In Denma with NAVER WEBTOON, God is playable character.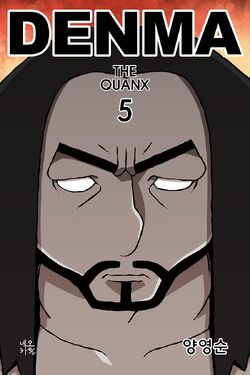 In Volume 5, God put its face on the cover.
According to the interview (Korean), the author said that he first thinks about the last scene where God flies over the city, and he serialized the God's Lover.
Community content is available under
CC-BY-SA
unless otherwise noted.